Covid-19 Update
Due to the coronavirus, our gathering style has changed to follow the recommendations of the Logan County Health Department.
*Please maintain social distancing and wear a face covering when it is not possible to do so.
*Enter the building through one of 4 entrances.
Main Entrance
Sanctuary Entrance (If sitting in Sanctuary)
Multi-Ministry Room entrance at the end of the building (front parking lot).
Multi-Ministry Room entrance at back side of building (next to play area).
Please bring your school-aged children (K-5th grade) to join in on the Kid's Quest fun @ 10:30am in the shelter house (weather permitting).
Youth will meet on Sunday's in the downstairs youth room @ 10:30am.
Our NTP (Nursery, Toddler, Preschool) will be available again beginning September 6th!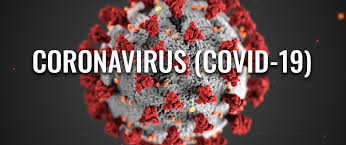 Please contact the church office with any questions @ 937-592-2546.
Please click the link below for more information from the Center for Disease Control.
https://www.cdc.gov/coronavirus/2019-ncov/prevent-getting-sick/prevention.html