Our Quilting Ministry creates quilts, big enough for a single bed, to provide as donations to the shelters of Logan County. Each quilt is made by hand with clean sewing fabric that is acquired, mainly, through donations. Our quilters meet every Monday @ 9:30am.
In 2019 a total of 159 finished quilts were donated through this ministry!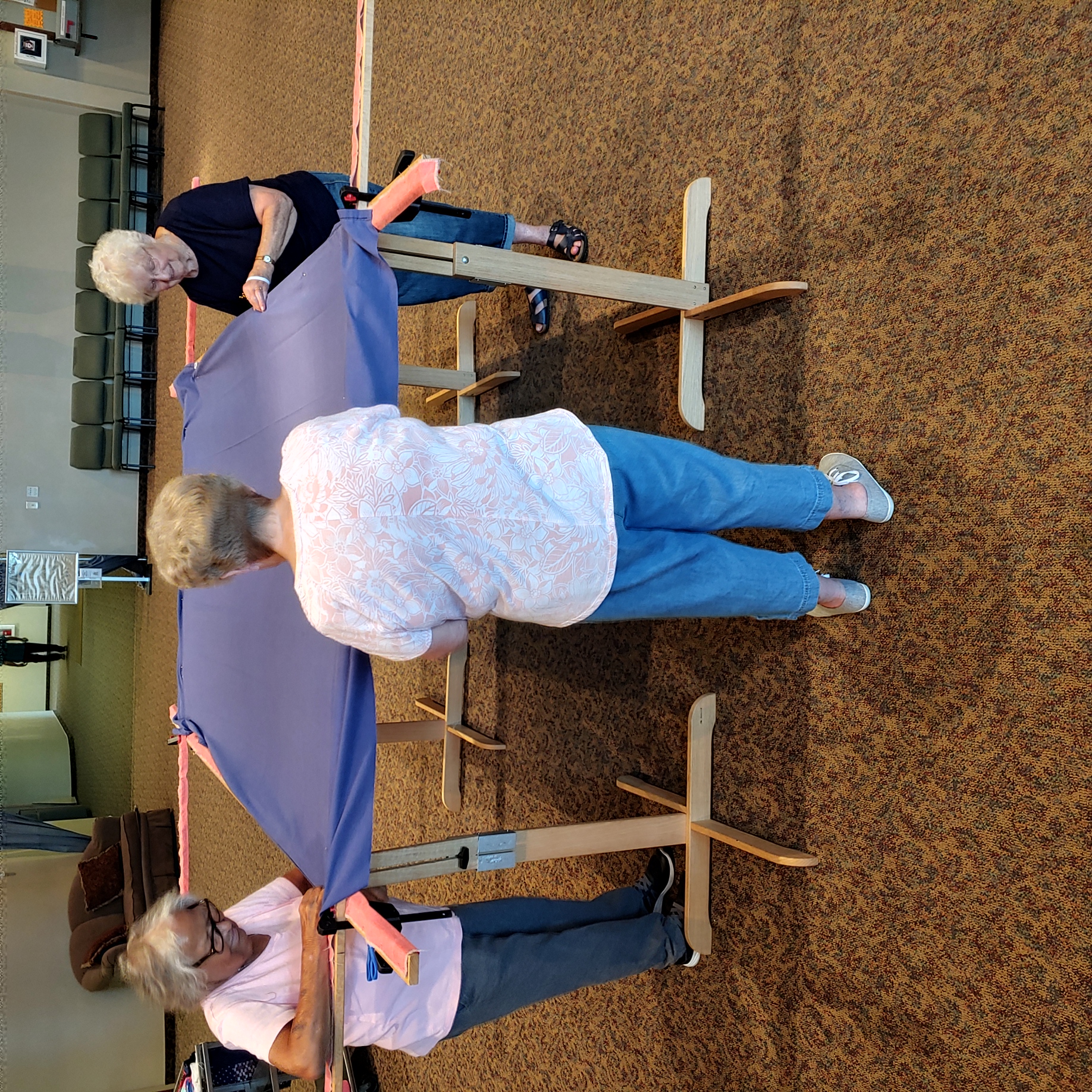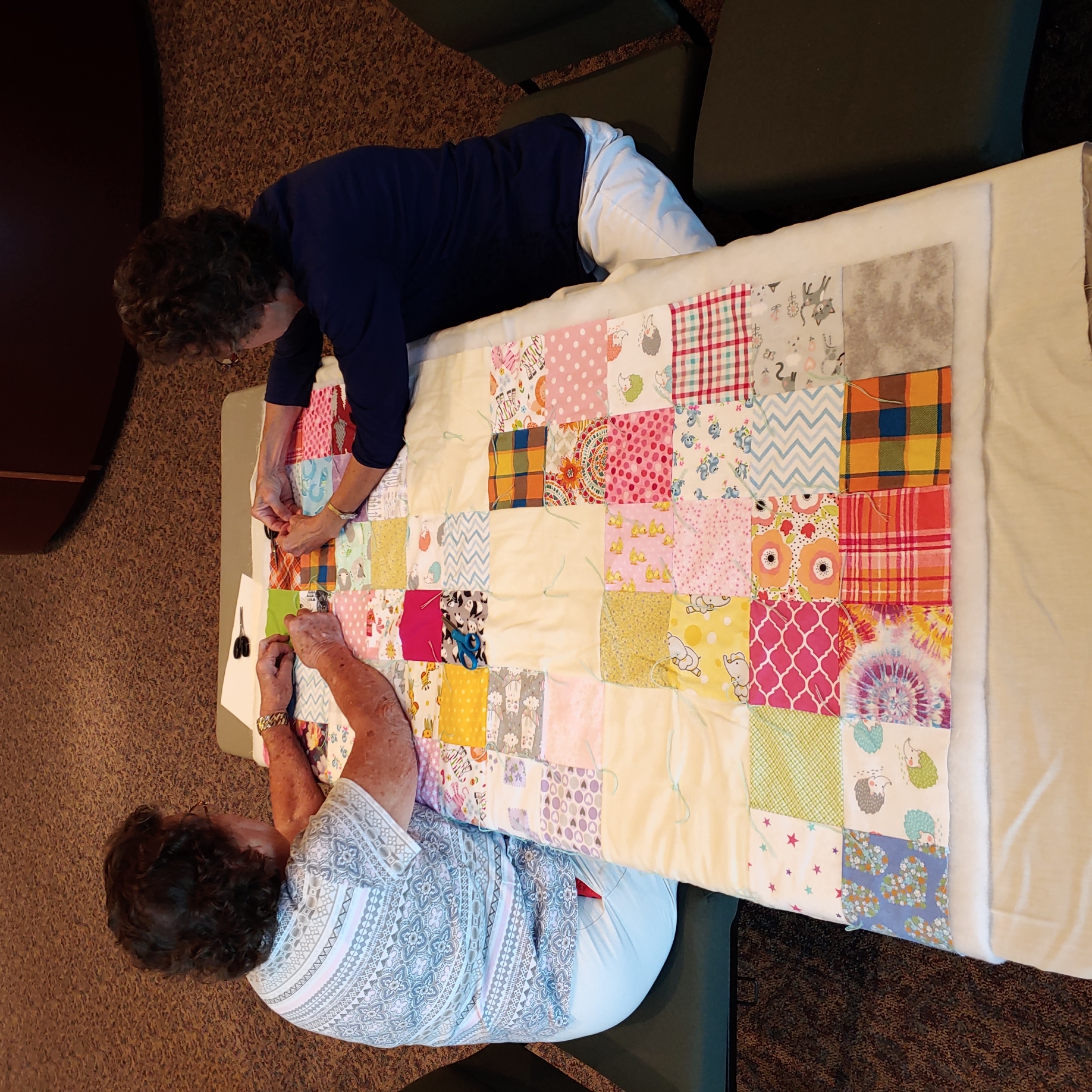 If you would like more information about this Ministry, please call the church office @ 937-592-2546.